Honoring Our Fallen Heroes through Heartfelt Art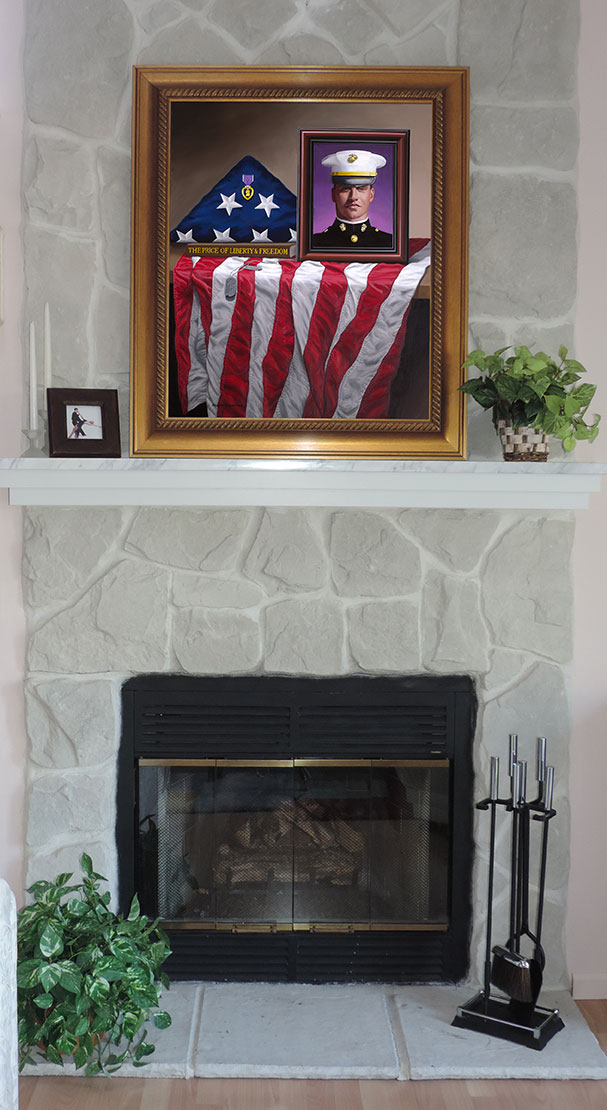 Ralph Garafola, artist, educator, author and a veteran of the Korean War, long believed these fallen heroes should be honored with more than a photo on a mantle or bureau. He created this beautiful painting to be personalized with a photo of your hero inserted into the frame – creating a unique piece that truly honors their sacrifice.
They gave their lives for our liberty and freedom and you will treasure their memories forever. Now you can honor their sacrifice through heartfelt artwork personalized for your loved one.
This magnificent work can be framed and hung on a wall or honored on an easel.
This beautiful artwork comes to you as a high-quality Giclee reproduction of original oil painting printed on canvas and varnished for protection.
You can choose from two finished sizes and layouts.