Honor Your Personal Hero with This Customized Commemorative Painting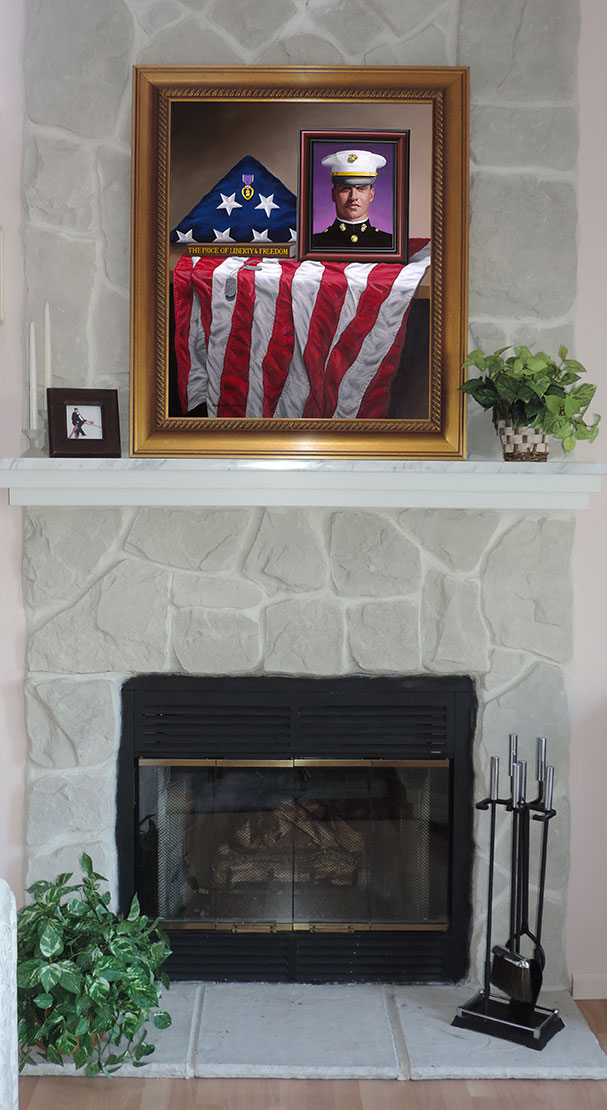 Ralph Garafola artist, educator, author and veteran of the Korean War believes our heroes can be honored with more than a photo on a mantle or bureau. He created this unique painting in which a photograph of your personal hero is inserted into the composition – creating a beautiful, meaningful piece of art that truly honors them and their sacrifice.
Your loved one gave their life for our liberty & freedom and you will treasure their memory forever. Now you can honor their sacrifice with this commemorative work of art, personalized just for you and your family.
This magnificent work can be framed and hung on a wall or honored on an easel.
It comes to you as a high-quality Giclee reproduction of the original painting printed on canvas and varnished for protection.
You can choose from four layouts and two sizes.